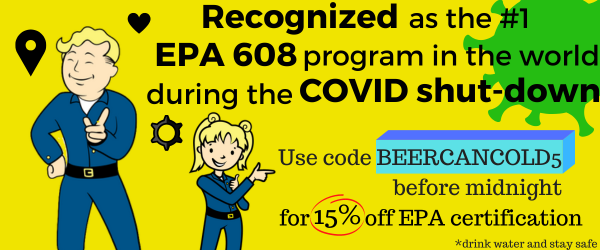 Your Course Includes
---
Five days of class

Five practice quizzes

A full-length practice exam

Studying Tips and Methods Bonus Lecture

Study Cheat Sheets to memorize

Covers the Core, Type I, Type II and Type III

Begin immediately

Use any device: phone, computer or tablet

A time to take your exam online

Two weeks of enrollment

Updated for 2023
---
Course Curriculum
Day 2
Available in days
days after you enroll
EPA 608 Certification Class and Online Test
---
This class is everything you need to pass the Universal EPA 608 license exam in five days. The course includes five lectures, five daily quizzes and a full-length practice exam with questions structured just like on the real exam. The daily classes include approximately 40 minutes of a video lecture with an associated practice quiz. In the course we cover a proven study method to follow for those who have trouble studying by themselves. This class is made for those who want the license as soon, and easy, as possible. If you only want one certification "Type" you only have to participate in the "Core" classes and the "Type" classes for the certification you want.

Video "class-time" saves you from memorizing 100's of pages in text books filled with redundant information.

You'll be comfortable answering the computerized test questions after you finish the practice exam.

Use any internet-loving device, phone or computer, to study in down time while you're already at work.

Imagine this: Next week, you have your EPA certification... wow. Why did it take you this long? You got your raise. You make better sales and keep your jobs. Now you can afford that new veto pack.

Study between your jobs within the comfort of your own office...truck.

Study sheets give you the facts you need to memorize on note cards you can keep in your pocket throughout the week.

A human instructor is available to answer any questions you come up with.
---
3 Steps to get EPA 608 Certified Fast
1. Learn the material on the test. The best way is this 5 Day EPA 608 Prep Class.
2. Schedule when you will take the test in our online testing center.
3. Test. Official online tests are graded instantly and cards mailed out Mondays.
---

"I tried two different self-study books. Having a teacher cover the material was worth the extra cost. Also having the schedule with a deadline made me finally just do it."
- Casey, Refrigeration Repair, Commercial Systems and Services


"The videos covered what I needed to know and the practice questions solidified what I needed to review. The five days were busy but over fast. I recommend this class to all the technicians we hire."
- Robert B., Service Manager, Metal Mechanical

"The raise from the first paycheck paid for the course."
- Eli B., First-year Service Technician

From the Instructor
Most technicians consider getting their EPA 608 card for two years before they finally go through with it.
100% of those technicians regret having not started their real career in HVAC/r sooner.
I created this course to help the normal tech who is amazing at their job but intimidated by classwork. This is the problem: white-collar folk making the hoops to jump through for us blue-collars though we learn very differently. Tradesmen, and women, notoriously learn faster by seeing and doing versus reading a fat code book on a wheeled chair in an air conditioned cubical. That is why in my class I put all of the information you need to know in classes you can watch as I cover the material with gratuitous amounts of legit practice questions. I even made tables and study "cheat-sheets" with exact material you need to memorize. This way, whether you are in the field or managing it, you can pass the exam quickly.
I was born in the trades, molded by it. I've watched the best technicians make a fraction of what they are capable for years until finally just getting their certification. I invite you to enroll in this course now and after one week you will be ready to obtain your EPA 608 certification and move on in your career with better pay and better jobs.
-Carl Larkin, Instructor/Service Tech, EPA 608 5-day Prep Course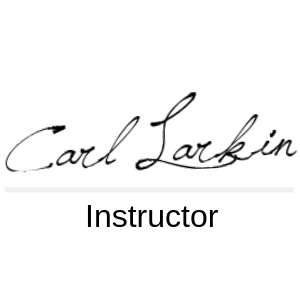 Your Instructor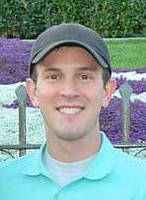 Carl is a master plumber and HVAC technician. He obtained a four-year bachelor's of science degree from Brigham Young University in Utah while working as a lab tech and eventually a training manager. In college he organized and led study groups and enjoyed tutoring students in difficult classes such as organic chemistry and physics. He has since moved from his college town and currently works 50-60 hour weeks as a field supervisor and trainer. Email: [email protected]
You can email us any questions, inquiries, group pricing or excuses why you haven't got your certification yet. We really do review all responses and actively follow every student that enrolls.
Frequently Asked Questions
What is the EPA 608?
Anyone handling refrigerants must carry the EPA 608 license for the equipment they are working on. For example, a refrigerator repair technician would need a Type I license, an industrial chiller tech must have a Type III license and an air conditioning repair tech for small residential homes would, generally, need a Type II license. This class is tailored to those seeking the Universal license, meaning, with this license you can work and all three types of equipment. Section 608 of the Federal Clean Air Act requires that everyone who maintains, services, repairs or disposes of appliances that contain regulated substances (refrigerant chemicals) be certified in proper refrigerant handling techniques.
Why do I need an EPA 608 card?
You need an EPA 608 certification card because it's illegal for a supply house to sell refrigerants to anyone without showing their EPA 608 card stating they passed the exam to properly handle refrigerants. Improperly handling refrigerants can bring fines as high as $37,500 per day, per violation to you and your company. If you are caught working on a refrigerant system without a current card you can also be hit with that fine.
What experience do I need to get the EPA 608 certification?
You need to be able to pass an exam to get the EPA 608 certification. The exam to get the card requires knowledge that has very little to do with field experience. It is common for warehouse workers, apprentices and laborers to get their EPA 608 certification without having ever seen an installed A/C unit. On the flip side, even five-year installers will take this course and have to study just as hard because it is very specific material you have to learn.
How long will it take to get the EPA 608 certification?
You can complete the course in one day and download a temporary EPA 608 card immediately. This program is set up for you to get certified this week. If you already know all of the material, all you have to do is take a 2 hour long test. If you don't know everything, like a normal human, then you'll need to take the prep course first.
What is the EPA 608 test like?
It is a 100 question test you have to score a 70% to pass. The questions are on specific information in the EPA Section 608 laws. It is a proctored exam and has to be by a licensed person who watches you and your computer so you don't cheat (required by the EPA).
How much does the EPA 608 certification cost?
The EPA 608 class and test is $324. That's it.
How hard is the EPA 608 test?
You will not know any of the EPA 608 answers if you do not study. The material is new to seasoned techs and educated engineers.
What can I do without the EPA 608 certification?
You can make sales, diagnose system malfunctions and even install the entire HVAC system in a home but you CAN'T open or close a valve to a charged system. You can't do anything with the refrigerant chemical. You can't even connect your hoses to the schraeder valves of a charged system.
I just enrolled in the class. What's next?
Start on the first lesson. The instructor, Carl, is available to help you through your journey.
What languages can I take the EPA 608 online test in?
You can take the online EPA 608 test in English or Spanish. There is also a Spanish class available - www.TradeMastersOnline.com/p/epa608spanish
Is there a trial period?
You can get a full refund if you are unhappy for any reason within the first 24 hours of enrollment and only opening the first lesson.
Frequently Asked Questions
When does the course start and finish?
You can sign up whenever you want and get full access to all of the material you need immediately.
How long do I have access to the course?
You have access to the course for two weeks. The goal is for you to take your exam ASAP after the last class. We want you to finish this right away and we can only keep your enrollment for so long until we have to let other students in. If for some reason you need to extend your time all you have to do is contact the instructor.
How much time is required everyday?
This course is made for the working tech. We recommend to spend at least 60-90 minutes daily for five days and another two hours for a full-length practice exam. The amount of personal study throughout the week varies between students but we recommend one hour a day reviewing past notes. Students who pass the Universal EPA 608 their first time will watch the classes 2.5 times and memorize all of the materials.
Can I rush through the course?
Sure, but the class is designed to introduce a lot of material every day. Even the best techs can get overloaded so we strongly encourage the five day plan.
Can I only get one "Type" of the EPA 608 certification?
Yes! The EPA 608 license has four parts: core, small appliances, high-pressure appliances, and low-pressure appliances. You only have to pass the core and then the appliance types you want. For instance, if you only want to work on high-pressure appliances, which is common for residential air conditioning technicians, then you only have to pass the core and the high-pressure exam portion. This will require participation in days 1, 2 and 4. We recommend you participate and follow every lecture as material among the sections is inter-woven with each other. You only need to participate on the days your material is covered. Everyone must pass the Core section and then the "types" they want to obtain the license to work on.
When can I contact the instructor with a question about the material?
Good news! If your question is NOT in the course material then YOU DON"T HAVE TO KNOW IT! However, you can contact Carl directly, through email, or his carrier pigeon, Stubbs.
Do I need to purchase the books?
Nope, we give you everything you need after you sign up. You can download the notes and print them up for physical copies or just view them as PDF on your phone/computer. However, you do NEED a physical copy of the lecture notes. Students who purchase the class with books have a much higher percentage of passing the EPA 608 exam than those that buy the standard class and don't print papers themselves.
What device can I use to access the course?
Whatever device you are reading this sentence on is capable to participate fully in all class material. Any computer, phone or tablet with internet will work. Any Windows, Linux, Apple, iPhone, Android, iPad, laptop or TV with an internet browser will work. To take the test you have to have a computer with the Google Chrome web browser
Where do I take the EPA 608?
You take the EPA 608 test here, at TradeMastersOnline.com.
Can I take the test online?
You can now take the Universal EPA 608 test online through Trade Masters Online! You can take the full test by itself or you can purchase the test with the class at the same time for a cheaper price. For you to take the test online it requires you to have a computer with fast internet, a webcam, a microphone and speakers. Essentially, your computer needs to be able to handle a quality Skype or Video Call.
Do I have to be a citizen of the United States?
You do not have to be a citizen of the United States to get your EPA 608 certification. You do need some official form of identification, such as a work ID, government ID, or passport. The certification is recognized around the world.
How is this a worldwide license?
The EPA 608 certification is a license that is recognized around the entire planet, as well as being required in the United States. Many student
Do you offer group rates or discounts for the EPA 608 certification?
Yes, we offer steep discounts. Email
[email protected]
with what you are looking to do. We have three types of discounted plans: 1) Groups: many people enrolled and paid for at once. 2) Accounts: small discounts that get larger the more purchased over the length of our relationship. 3) Partnership: Unlimited viewing and access for your company.
How should I study for the EPA 608?
The EPA 608 test is pretty difficult. This class covers a whole lot of information that you need to be able to understand and use at a moment's notice. I recommend to follow the daily schedule of watching the videos, taking the daily quiz and then re-watching the previous videos and rereading your notes completely, daily. The class builds on itself and what doesn't make sense on day two will make sense on day four. Most students who pass the first time report having studied at least an hour and a half a day for five days and then a few hours the day before taking the actual test.
How long can I access my class?
The class is structured to be completed in five days. However(!), we know life happens so we give you access to your classes for two full weeks. This is ample time for you to prepare for the test, way more than necessary. We don't recommend taking longer because that's how procrastination happens. If you really need more time just let us know.
Am I guaranteed to pass the test?
Trade Masters Online guarantees all the information you need to pass the EPA 608 Universal test is contained in class BUT you are the only one that can take the test. Many students pass the EPA 608 weekly through this course. Remember, if you have any questions during your enrollment you have direct access to the instructor.
What are the rules for taking the test online?
It is just like taking a test in school with a teacher watching you. All tests will be conducted by a live proctor (teacher). The proctor must have continuous monitoring of your screen, webcam monitoring of your beautiful face as well as continuous microphone monitoring. You need to be alone in a well-lit area, on a clean desk with no ambient noises. You are required to show your work space before beginning with your webcam and you'll be subject to randomized "checks" of the surrounding area with the webcam in the same method. The proctors have no influence on the questions appearing as they will be completely randomized by the testing software. If any testing regulations are broken, such as but not limited to, distractions, interruptions, unapproved computer use, noise, cell phones, or attempts to cheat then the test will immediately stop and all scores voided. Recordings of student webcams, microphones and computer screens are saved for review. Test takers must comply with all proctor requests just like in a classroom. Proctors are also required by law to follow certain criteria and are subject to review from test recordings as well.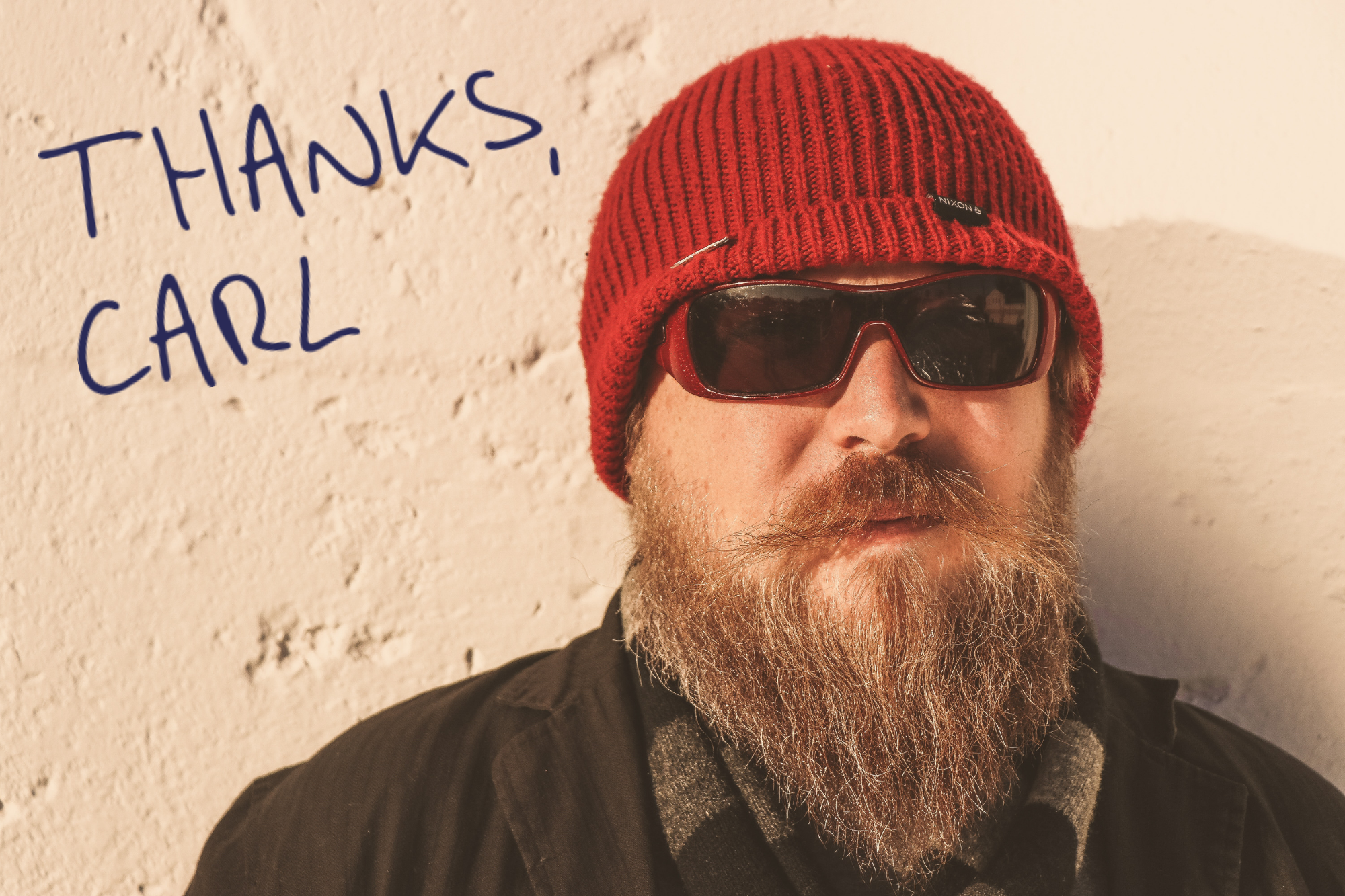 *This course prepares you in every possible way to pass the exam and obtain your certification. You are responsible for your own results. You are requiredto pass the final exam to obtain your certification. If you have any questions or doubts, please email [email protected].
Trade Masters Online LLC is fully recognized by the US Environmental Protection Agency (EPA) as a licensing program.